Welcome to
Exsead
Alliance
---
---
Welcome to Executive Search and Advisory Alliance – a close network of consultancies in Executive Search and leadership advisory services, based in Sweden. We are senior consultants with more than twenty years of delivering highly qualified top leaders to our clients in the private and public sectors.

We unite in the approach to the consulting profession; profound business understanding, close collaboration with our clients and being a sensible speaking partner to our candidates. We take pride in being accessible, creative, engaged and easy to work with.
---
Why Exsead Alliance?
---
Our Executive search business is built on long-standing client relations. Clients stay with us because they opt to work with highly qualified and senior consultants with profound business competence, extensive relevant candidate networks and who are one of the best in assessing leaders. Who all share a genuine commitment to our clients´ success.

---

We are three companies with long and solid experience of Executive Search and related advisory services. Working with any of the Exsead Alliance partners mean access to the whole team with expertise in a broad range of industries as well as in the public sector.

---

We have united in a large number of projects over the years; always caring about a close and trusting collaboration with our clients and our candidates. We scale up together in large projects for rapidly expanding organisations and to contribute in multi-local recruitments, building on our common approach, processes and methods to deliver with consistent quality and commitment to our clients.
---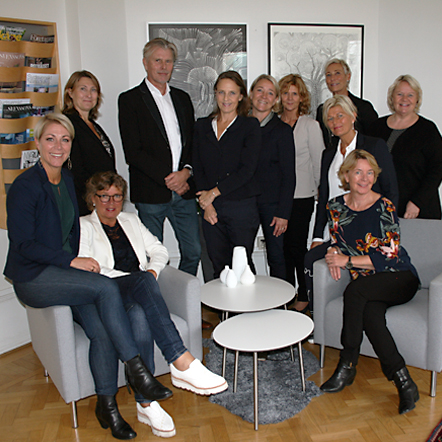 ---
Are you expanding or transforming your business and searching for a highly qualified and experienced partner to discuss executive recruitment and leadership development?
Welcome to contact any of our members:
Exsead Alliance Services
---

Executive Search
Taking on board a new top leader is probably the most powerful way to develop a business…
Read more!
---
Second Opinion
When our client has one or more final candidates from own recruitment processes, and seeks advise for the employment decision…
Read more!
---
Management Audit / Management Development Review
When the executive board needs an overview of the organisations current management capabilities…
Read more!
Leadership development
What is your company´s greatest challenge right now? Is it about turnover, product development or about developing coworkers and teams?
---
What should I invest my attention in to reach the goals I want to achieve?
Am I engaged in the right things, or is my time consumed by activities that will not lead to the results I want?
How do I seize the opportunities and how do I manage challenges?
More about Leadership development and Executive Coaching here…